Located in the Mohawk Valley of Southwestern Oregon, it consists of a 2,466 sq. ft. main house, and an 850 sq. ft. detached studio. We have completed the Leadership in Energy and Environmental Design (LEED) for Homes certification process, and achieved 'gold'. If the planned solar PV panels are installed we will achieve 'platinum' certification. Sustainable features include FSC-certified lumber, fly-ash concrete (30% min.), native & drought tolerant landscaping (no turf), ground-source heat pump (Geo-thermal), hydronic radiant heat, natural 'stack' ventilation, solar domestic hot water, photovoltaic solar system, rainwater catchment (10,000 gallons), natural day lighting, Structural Insulated Panels (SIPs), energy recovery ventilator (ERV), energy-efficient appliances / fixtures, natural finishes, and increased insulation (low-infiltration, formaldehyde-free 'JM Spider' insulation was sprayed into all wall cavities).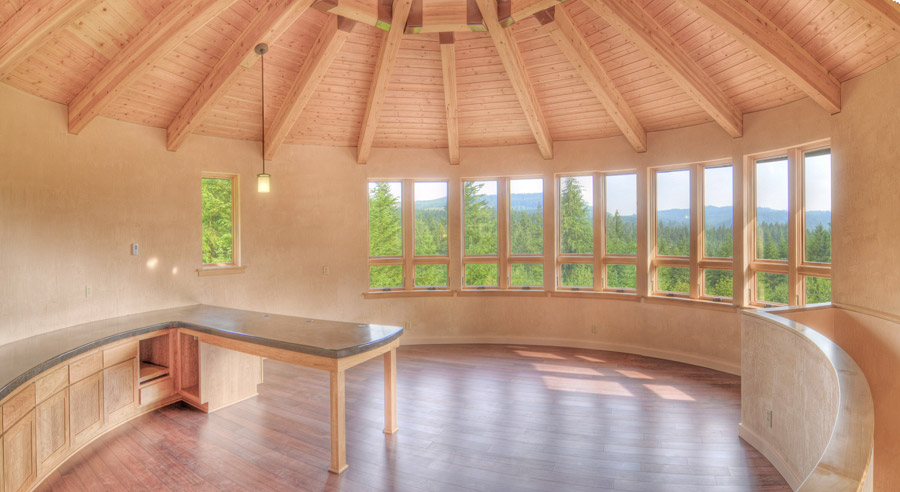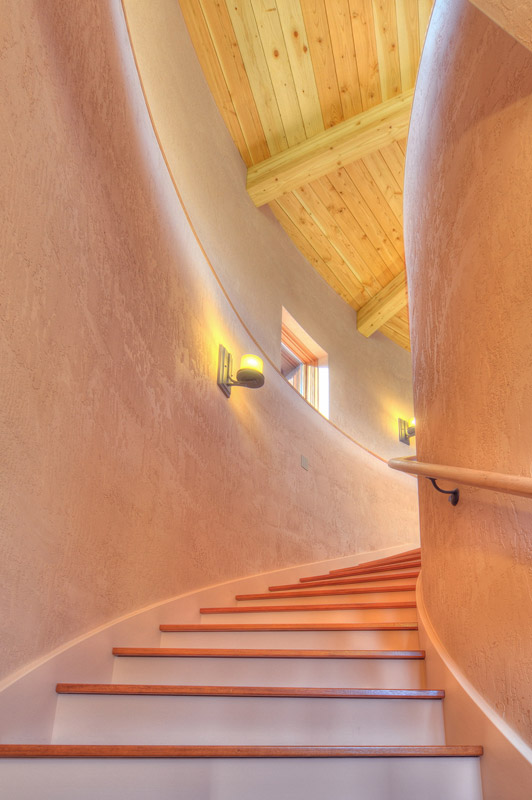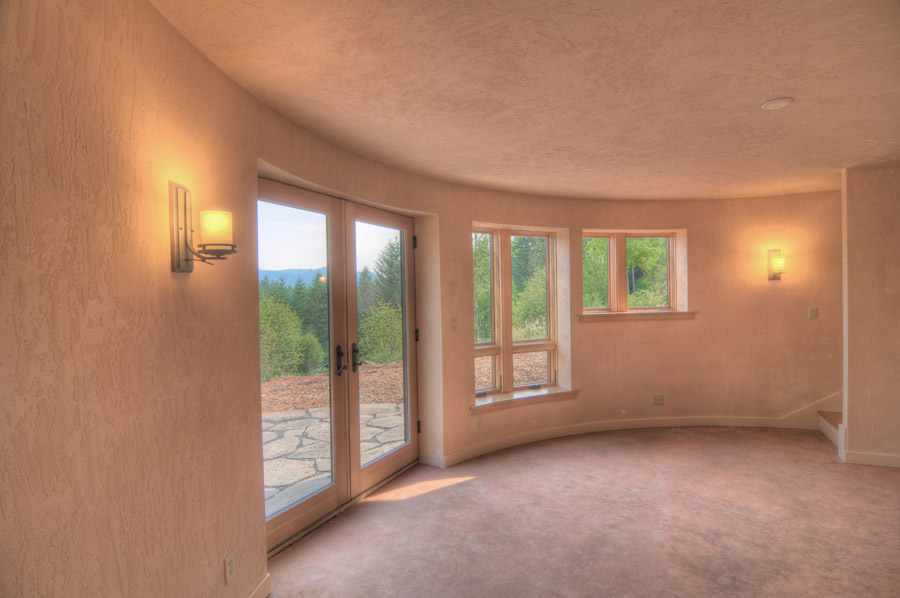 The main room of the house is circular in plan with a 24' radius that includes the Living Room, Dining Room, Kitchen, Entry, Bathroom, and Hallway. Above it all is a conical roof with 3' overhangs, that slopes up at a 4/12 pitch to a 14' diameter clerestory, which in turn has its own conical roof. Two rectilinear wings compliment the main room, one housing the Master Suite, the other a Bedroom with Bath, Mudroom, Pantry, and Garage.

The studio is perfectly circular in plan with a 12' radius, also with a conical roof and clerestory above. This two-story building has an Office above and Guest Bedroom with Bath below that daylight to the south. The studio is half-submerged in the hill it sits on, to offer a lower-profile within its surrounding rural context.
Note about landscaping: photos were taken prior to extensive landscaping being installed. Description of project provided by the architect Willard C Dixon
Architect:Willard C Dixon Architect AIA www.willardcdixon.com
Structural Engineer:Mortier Engineering P.E., P.C. www.mortierengineering.com
Solar Panels & Radiant Floor:Solar Assist www.solarassist.net